Welcome to SMOKE (System Maintenance of Knowledge and Education)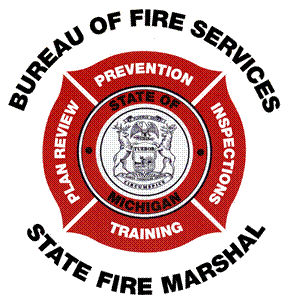 Pursuant to Public Act 291 of 1966, the Bureau of Fire Services Fire Fighter Training Division develops and administers written and practical examinations for fire fighter I and fire fighter II certification. The examination results are recorded and those receiving passing scores may print their certificates from the Training Activity list within SMOKE. Bureau of Fire Services Fire Fighter Training Division does not develop, administer, record results, or provide certificates for any other courses listed in SMOKE. These additional courses are recommended by the Michigan Fire Fighter's Training Council and are not required in order to take fire fighter I or fire fighter II examinations.
You are accessing a U.S. State Government information system. Information system usage may be monitored, recorded, and subject to audit. Unauthorized use of the information system is prohibited and subject to criminal and civil penalties. Use of the information system indicates consent to monitoring and recording.